Hosted by this organization, the website contains various features including a joke page and information about Norway.
The Hall of Fame is on the Norwegian American Homepage site. Enshrinees include James Arness, Robert Bly, Arlene Dahl, Babe Didrikson, Linda Eder, Kirsten Flagstad, Sonja Henie, Conrad Hilton, Hubert H. Humphrey, Henry "Scoop"Jackson, E.G. Marshall, Robert Mitchum, Walter Mondale, Marilyn Monroe, Knute Rockne, Eric Sevareid, Jan Stenerud, Grete Waitz, and Earl Warren.




Among those included are Roald Amundsen, Bjørnstjerne Bjørnson, Leif Ericson, Kirsten Flagstad, Edvard Grieg, Thor Heyerdahl, Henrik Ibsen, Edvard Munch, Fridtjof Nansen, Liv Ullmann, and Sigrid Undset.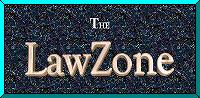 Contains links that are useful to attorneys in Southern California. For others, it's not so useful.


---
For information, E-mail the association at
half-nor_bar@lawzone.com