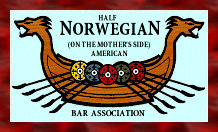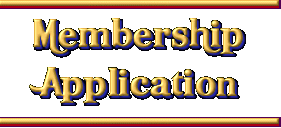 Full membership is open to all lawyers who are licensed to practice law in any jurisdiction and to all judicial officers. Being half-Norwegian on the mother's side is not a requirement. Even Swedes are accepted.
There is a one-time non-refundable membership fee of $35. A certificate evidencing life membership will be sent by mail. Members who are disbarred, convicted of a felony, or proclaim a preference for Scottish smoked salmon forfeit membership.
Persons who are not lawyers or judges -- such as law students, paralegals, lawyers' wives, judges' mistresses, or deposed prime ministers of obscure nations -- may join as lifetime associate members. (If they are subsequently admitted to practice, they may "upgrade" to full membership by paying the then-prevailing fee, minus what they already paid.)

For information, E-mail the association.

---
Half-Norwegian (on the Mother's Side) American Bar Assn.

INTRODUCTION | WHAT GOES ON | TEXTS OF SPEECHES | PHOTOS FROM MEETINGS | PHOTOS OF NORWAY | LINKS