Los Angeles Superior Court
Victor E. Chavez
Presiding Judge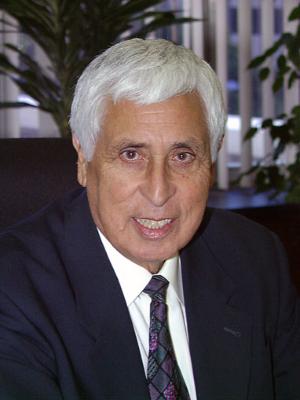 Born Aug. 28, 1930, Los Angeles.
BS, Loyola Marymount University, 1953.
JD, Loyola Law School, 1959.
Admitted to State Bar, 1961.
Appointed Jan. 23, 1990 (Wilson).
Law Practice:
Partner, Pomerantz & Chavez, 1969-90.
Member, Earley, Maslash, Foran & Williams, 1961-69.
Bar Activities:
President, Mexican-American Bar Assn., 1971.
President, American Board of Trial Advocates (Los Angeles Chapter), 1979.
Board of Directors, Los Angeles County Bar Foundation, 1975-85.
Los Angeles County Bar Assn. delegate to State Bar Conference of Delegates, 1971-78.
Founding member, Cowboy Lawyers Assn.
Honors:
Metropolitan News-Enterprise 1997 "Person of the Year."
Comments:
Highly regarded by attorneys and colleagues.
Exemplary judicial temperament, knowledgeable, fair.

LINKS

Personality Profile, Dec. 31, 1997 (Person of the Year issue).
Personality Profile, Feb. 16, 1996.
Chavez Wedding Shots.

NEWS ARTICLES:
Chavez to Run for Assistant Presiding Judge Post Feb. 16, 1996
Chavez Chosen as APJ of Superior Court Nov. 7, 996
Chavez Tells Fast-Track Judges They Can't Bar Filing of Papers in Courtrooms May 23, 1997
Chavez Named Metropolitan News-Enterprise "Person of the Year" Sept. 12, 1997

Hit "BACK" or click on hyperlink below
LawZone Judges Page
LawZone Opening Page
Metropolitan News Company Homepage