Los Angeles Superior Court
Robert Mallano
Former Presiding Judge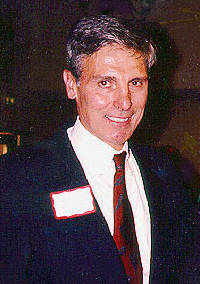 Born Oct. 7, 1938
BA, Yale University, 1960
LLB, University of California at Berkeley, 1963
(Order of the Coif, Law Review Associate Editor)
Studied Canon Law, St. Thomas Acquinas University, Rome
and Comparative Law, University of Rome.
Admitted to State Bar, 1964
Appointed to South Bar Municipal Court, 1978 (Brown)
Elevated to Superior Court, 1980 (Brown)
Presiding Judge, 1993, 1994

Law Practice:
Sole practitioner, Torrance, 1976-78
Partner, Hitchcock, Bowman, Mallano & Poole, 1969-76
Deputy District Attorney, 1966-69
Associate, Paul, Hastings, Janofsky & Walker, 1964-66

Bar Activities:
Founding member, Italian American Lawyers Assn.

Honors:
Metropolitan News-Enterprise 1994 "Person of the Year"

Comments:
Intelligent, skillful, even-handed. Keeps trials moving at brisk pace. Credited with having done outstanding job as presiding judge, quickly mending fences following two-year reign of a confrontational predecessor.

LINKS
Personality Profile, March 8, 1993
Personality Profile, Dec. 31, 1993
Photos from Italian American Lawyers Assn. 1993 "Roast" (IALA Homepage)
NEWS ARTICLES:
Mallano Names 6 Women Judges to Head Superior Court Committees, Dec. 31, 1993
Superior Court Presiding Judge Robert Mallano Lauded at 'Person of the Year' Dinner, Jan. 10, 1994
Judicial Council Names Mallano Jurist of the Year, Nov. 21, 1996

Hit "BACK" or click on hyperlink below
LawZone Judges Page
LawZone Opening Page
Metropolitan News Company Homepage