Judge Elva Soper's Photos of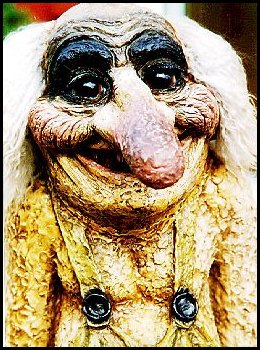 Here is a typical denizen of the Oslo area.
Many trolls inhabit the region.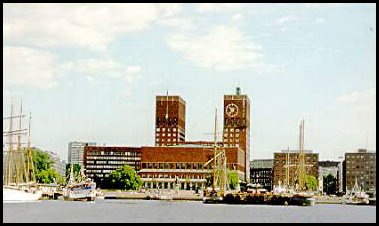 Waterfront of Norway's capital city.
---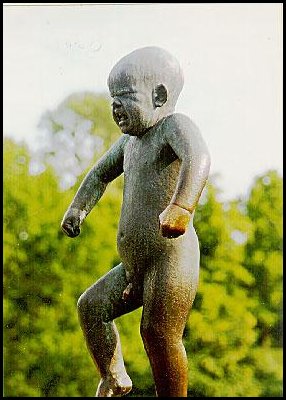 This is the best known of the 192 sculptures in the park.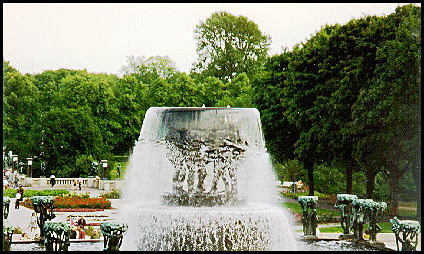 The fountain, at the center of the park, was the first of the structures. Erected in 1907 in front of the building housing the legislature (Storting), it was moved to its present location, 60-acre Frogner Park in 1924. Four giants are depicted holding the earth.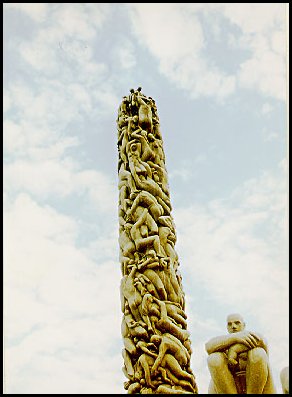 Every sculpture is the work of Gustav Vigeland (1869-1943). The Monolith, above, was designed by him in 1924-25, and stone carvers completed it in the year he died. It is 46 feet high, and carved from a single stone. The Norwegian government subsidized Vigeland's work through the years, and gave him carte blanche.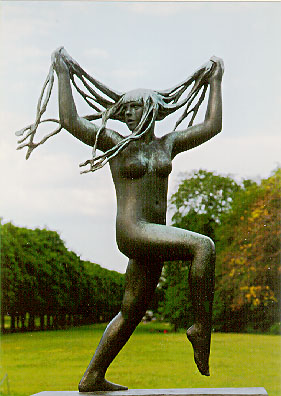 The sculptures are seen by more than a million visitors a year. Judicial notice may be taken that Vigeland is Norway's most visited attraction.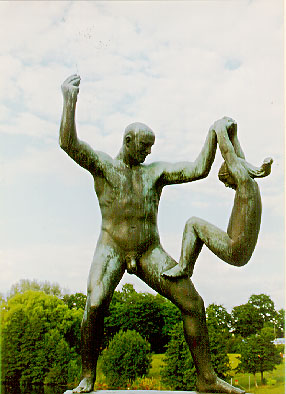 Vigeland portrayed humans at all stages of life.
---

TO RETURN TO HOMEPAGE, CLICK HERE: