At the 1995 Syttende Mai celebration of the Half-Norwegian (on the Mother's Side) American Bar Assn., on the heels of the 50th anniversary of V-E Day nine days earlier, an Italian American judge took a look at....



Norway's quest for independence began on May 17, 1814, with the signing of a new Constitution. Yet, Norway's forced union with Sweden, which began Jan. 14, 1814 (after 400 years of domination by Denmark), was to last until 1905 when Norway proclaimed, and secured, full independence. May 17, Norway's Constitution Day, is often celebrated as an "independence day." In his talk, Los Angeles Superior Court Judge Lawrence Crispo offered reflections on Norway's other independence day: May 8, 1945, when Norway was liberated after five years of occupation by Nazi forces.


---

By Lawrence W. Crispo


---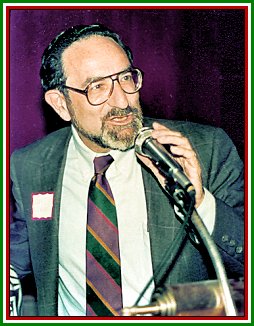 As many of you know, I was appointed to the bench about a year ago. My primary qualification was my having been president of this bar association. As a former lawyer, I had the privilege of representing Scandinavian clients in Scandinavia and Scandinavia West — that is, Minnesota. I know how loyal, caring and insightful Norwegians are. I speculate that as the Norwegian Vikings passed through Italy and Sicily, they acquired these traits from the Romans, that is, the Italians. As you also know, two weeks ago, we in this country, as well as the people of Europe, celebrated Victory in Europe day on May 8, 1995. We remembered war, and we celebrated peace. Vice President Gore was in Europe and said:
"We gather to celebrate a triumph of good over evil, a victory not of any one people, but a victory of the human spirit.''
Fifty years ago, on Victory in Europe day, Winston Churchill said:
"The German war is at an end. We may allow ourselves a brief period of rejoicing.''
The celebration lasted more than just a brief period; it lasted many months.
As the son of Italian immigrants, as a past president of the Half-Norwegian (on the Mother's Side) American Bar Association, as a former lawyer and now a judge who is committed to the principles of justice and equality for all, I am pleased, in particular, to have been asked to make a few comments to you today, May 17, Norwegian Independence Day. Therefore, I would like to make some brief remarks about Norway's most important Independence Day, May 8, 1945, Victory in Europe Day.
First, by way of background, Norway was ruled by the kings of Denmark from the 12th century until early in the 19th century (1814).
In 1814, Denmark was penalized for its support of Napoleon by giving Norway to Sweden. Before the transition was carried out, Norway declared itself independent on May 17, 1814. A degree of independence was retained even after Norway became subject to the Swedish Crown.
In 1905, on May 17, Norway declared its complete independence.
In 1914, World War I began. Norway remained neutral, but many of its ships were sunk.
In 1940-1945: when World War II began, Norway again proclaimed its neutrality. However, on April 9, 1940, Nazi forces invaded the two neutral nations of Norway and Denmark under the guise of protecting them against an "Anglo-French Occupation'' and "To Protect Their Freedom and Independence.'' Germany's true motivation was to maintain its access through Norway to its ports on the North Sea. Denmark acquiesced to the Nazi demands, but not Norway. Oslo wired Berlin:
"We will not submit voluntarily; the struggle is already underway.''
Berlin wired Oslo:
"You must once more impress upon the government that Norwegian resistance is completely senseless.'' However hopeless the odds, King Haakon of Norway and the Parliament were determined to resist and, in fact, did resist.
However, as Germany began invading Norway, the Royal family was forced to move deeper and deeper into the North to avoid capture and certain death. As the German army continued to advance, the Royal family's reign came to an end. King Haakon and Prince Olav, his son, fled to London to set up a government in exile, while Princess Martha, Olav and wife, and their children accepted asylum from President Franklin Roosevelt. Princess Martha and the children remained at the White House in the Rose Suite on the second floor of the family quarters for many weeks.
While in Washington during the war, Princess Martha filled her days with work for Norway, giving speeches about Norway's struggle for freedom, visiting Norwegian marine stations in the United States and Canada, entertaining Norwegian seamen on the East Coast and hosting special events at the Norwegian Embassy.
Sadly, as we all know, President Roosevelt did not live to see the triumphant end result of his untiring efforts. He died on April 12, 1945, just a few weeks short of Victory in Europe day. Less than one month earlier, he and Eleanor had dined with their Norwegian friends, Prince Olav and Princess Martha at Hyde Park. FDR has first met the prince and princess in 1939 when they travelled to the United States to dedicate the Norwegian exhibit at the world's fair.
At the time of World War II, Norway was just beginning to realize its industrial potential when Germany invaded. Five years of German occupation and a burn-and-retreat strategy in the final weeks of the war, left the nation ravaged. But, after the war, the Norwegians, known for their determination and tenacity, returned to rebuild their homes and villages. Finally the flags of freedom were again flying over Europe and Trygve Lie of Norway was elected as the first secretary general of the United Nations.
It is no surprise that Norwegians eat, drink and make merry during the month of May in celebration of this most significant month in their history.
As we all know, a strong kinship exists between the people of Norway and the people of the United States. Between 1835 and 1924, approximately 750,000 Norwegians immigrated to the United States. There are now some 3½ million Norwegian Americans in this country, slightly less than the entire population of Norway.
[Pause]
Please stand as I propose a toast to the independence and freedom of Norway and of the United States and to those who lost their lives in defense of those freedoms.
To freedom and independence.